Welcome Group Administrator!
This Group Admin Portal is here to help you manage your group member accounts, make payments, find marketing guides and get answers to common questions.
Have any questions about how to use this portal? Please call our office at 215.543.7400, ext. 202.
Marketing Guides:
Below are some marketing guides for helping you promote AllyHealth and telemedicine to your group members.
Group Marketing Kit:
FAQ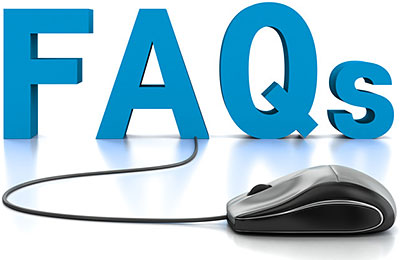 Following are typical questions that arise and can be used for reference by the Group Administrator and/or Agent. This document should be shared with the primary operations / client services / benefit administrators personnel to review. This document will be updated regularly by AllyHealth and a new version provided to the Group Administrator and/or Agent for distribution, if applicable. In addition, many of the more common answers can be found on the AllyHealth.net Group Admin Portal FAQ section.
These questions cover actual questions that have been asked by our clients as well as internal team members. They cover program operations, member questions, prescription policy, managing complaints, general questions and many other topics.
Account Management Operations
Q: A member tried to register and got an error message, what is wrong?
A: Ask the member what URL they were using, what identifiers did they enter? Validate on your own prior to contacting your Account Manager. Check to see if they are on the eligibility file. If unable to solve after verifying all this information, then reach out to your Account Manager.
Q: A member is locked out of their account, how can we solve this?
A: Have the member call the call center for assistance. The Account Management team does not have access to unlock an account.
Q: A member does not have an email address and it is a required field in registration, how can they register?
A: Only the call center can assist. They will enter a dummy email address and register and activate the member's account.
Q: A member never received their activation email, how can we solve this?
A: The member needs to call the call center as they are the only ones with rights to resend the activation email.
Q: When can a member expect to receive their welcome kit (WK)?
A: AllyHealth has two different processes for file transmission to the printer depending if the WKs are sent to the member's home or to the Group Administrator. Typically, all WKs are sent on or around the 1st of the month (of enrollment) via USPS first class mail, so transit time is normally 2-3 business days. Please allow for up to a week for delivery of the WK.
Q: Can a member use the MDLIVE service prior to receipt of a WK?
A: Yes, the member should be educated that they have access to the MDLIVE service as soon as they are eligible. Best practice is to have the employer promote the service a month before the program is live and promote registration while a member waits for a WK for the best results in registration.
Q: A member or group did not receive their WKs, what could have happened? Can we have replacement kits sent?
A: At times a WK may not be received by the member due to an incorrect address or the information in the eligibility file being incorrect which leads to the record not being processed. Please check the eligibility file to determine if the file is correct before reaching out to your Account Manager. If the record failed, a welcome kit will not be sent. Some members may receive their kits and throw them out as they have not heard about AllyHealth if the employer group may not have advertised the benefit.
Yes, you can ask for replacement kits. Please send your Account Manager an excel file with name and address of the members who should receive a kit, or if it is only for one or a limited number of members, you can simply send the information in the body of an email. Standard fees will apply.
Q: Do we provide a Doctor's note for a consult?
A: No, we do not. The patient can use obtain a consult Discharge form from the MDLIVE website and provide to their employer.
Q: A member is saying they were charged a different copay than expected. What happened?
A: Did the member access the correct website? Most often a member will reach the mdlive.com site and register under our Direct to Consumer site, which charges a fee for each consult. The member will need to call the call center to receive assistance. Your Account Manager does not have access to view a member's account or move them under the correct affiliation. The call center is also able to issue a credit for the difference paid. If a member completed their medical history under the incorrect affiliation the accounts will need to be merged; the call center can also process this request.
Group Admin Portal & Enrollment
Q: I've forgotten my password. What do I do?
A: Simply click the "Reset Password" link on the Group Admin portal. If this does not work, please contact your Account Manager for assistance.
Q: Where can I find copies of AllyHealth's marketing materials?
A: These materials are all located on the Group Admin portal. If you have trouble accessing them, please contact your Account Manager for assistance.
Q: How do I add, edit, or delete members from my group?
A: This can be done easily via the Group Admin portal. Alternatively, you can email any updates to your member population to enrollment@allyhealth.net (if you are emailing updates, it is best to submit them through an updated census file). If you have any additional questions or issues, please contact your Account Manager for assistance.
Q: Can we view a list of all of our active members/employees on the AllyHealth Group Administrator Portal?
A: At this time the AllyHealth Group Administrator Portal does not have this capability, but this is something that we are working on and hope to roll out soon.
Q: How long does it take to upload an eligibility file?
A: Standard turn-around time is two business days. If you need to know when it was uploaded, please send an email to enrollment@allyhealth.net and cc your Account Manager.
Invoicing / Bill Pay
Q: Can I pay online?
A: Yes, you can pay online by visiting the following website: www.allyhealth.net/onlinebillpay
You can pay via credit card or ACH online.
Q: Can I sign up for an auto-payment option?
A: Yes, you can sign up for an auto-payment with credit card or bank account information. By signing up for this, you are authorizing AllyHealth to charge you for the amount due each month automatically. These charges are typically made on or around the 25th of each month. You will still receive an invoice each month detailing the amount due.
Q: Can I sign up for paperless billing?
A: Yes. AllyHealth can provide invoices via email for all customers interested in paperless billing.
Q: Why is there a discrepancy in the number of lives in our invoice vs. the number of members in our eligibility file?
A: If there are duplicate records, MDLIVE will not load those records and therefore those lives would not be taken into account in preparation of the invoice. Other errors can occur, so please contact your Account Manager when this happens.
Reporting & HIPAA
Q: Will a member's consult history always be available to them?
A: Yes, the member can access their history in the patient portal.
Q: When can we expect our quarterly reports?
A: Reports are generally sent by the 15th business day of the quarter for groups that are eligible for quarterly reporting (greater than 50 members). If your program has special requirements, please address with your Account Manager.
Q: Our reports show a variance in the consult numbers, why is that?
A: The client reporting provides the count for consults that are marked complete by the provider. The Consult report is based on billing rules. Typically, the numbers should be fairly close. Test / failed consults will appear on the monthly report. If you notice a significant discrepancy, please contact your Account Manager
Q: How is AllyHealth / MDLIVE HIPPA compliant?
A: All areas of our service are 100% HIPPA compliant. We store all medical data off-site at a HIPPA compliant data facility with replication and disaster recovery plans. All data is encrypted and follow SAS 270 standards including AES 256 bit encryption.
Prescription Policy
Q: Does AllyHealth / MDLIVE have a prescription policy?
A: Yes. This can be viewed in the "Terms of Use" section of the customer portal.
Q: What medications cannot be prescribed?
A: Any medication on the DEA controlled list.
Link to DEA website: http://www.deadiversion.usdoj.gov/schedules/
Q: Can a telemedicine physician prescribe maintenance medication such as for cholesterol, high blood pressure, etc.
A: Yes, prescriptions can be offered while the member is traveling for the days they are traveling or when they are unable to get a refill from the prescribing doctor. MDLIVE does not replace a primary care provider, so MDLIVE will not refill maintenance medication for a chronic illness / ailment regularly.
Q: What discount codes can members use at their pharmacy?
A: We work with www.DiscountDrugNetwork.com to provide prescription discounts to members of any groups who are interested in offering them. This is a free program that works like a coupon at the retail pharmacy checkout counter.
Q: How are prescriptions provided to the member?
A: The physicians send an e-script directly to the pharmacy the member has requested. Prescriptions are typically sent to the pharmacy within an hour of the consultation.
Q: Will a generic medication be prescribed?
A: Yes, we always encourage the doctor to request generics if appropriate. The pharmacy will dispense generics when available.
Q: If I am traveling abroad to a location that requires a series of vaccinations, can my telemedicine physician prescribe those pills and/or vaccinations?
A: No, the member should consult with their Primary Care Provider.
Q: Does MDLIVE prescribe Tamiflu for the flu?
A: At this time, yes we do, if the physician feels it is indicated.
Q: Can a member receive medication for smoking cessation or male impotency (ED)?
A: No, we do not prescribe for smoking cessation or ED.
Dependents
Q: What constitutes an eligible dependent?
A: A dependent is the spouse or domestic partner of a primary member; a child under the age of 26 that is financially dependent on the primary member. The child can be related, adopted or under legal guardianship. Or any other family member living in the household that is financially dependent on the primary.
Q: Can a minor register themselves?
A: Technically yes, however they would need the primary member's identification criteria (i.e. zip code, DOB, Subscriber ID, etc.) in order to register.
Q: Can a parent register a child regardless of the age, including adult children?
A: Yes, if the dependent is 18+ they will be given the option of blocking the primary from seeing their medical record / profile.
Q: Is there a certain age range where the primary member must register the child?
A: A child has to be registered and medical profile completed if the child is seeking a consult.
Q: What is MDLIVE's protocol for medical consults for children under the age of 2?
A: A child under 2 can have a consult with a pediatrician, however if the child has a fever they will most likely be referred to their pediatrician to ensure they are physically seen.
Q: How many dependents can be added via the website / app / phone?
A: Up to 4 dependents can be manually added through the customer portal. There is no limit as to the number of dependents that can be transmitted in an eligibility file, or through your Account Manager, so please contact us if any of your employees experience this limitation.
Q: A member is registering their dependents and the system is asking for an email address, why can't the same email address be used?
A: An email address can only be tied to one member. If a primary does not want to create a unique email address, for example for a child, they can call the call center to set up the account with a dummy email address.
Q: The primary cannot see their dependents when they log into their account, why is that?
A: First check that the dependents were passed in the eligibility file. If they were, please contact your Account Manager as a ticket may have to be opened.
Traveling
Q: If the member lives in Florida, but is traveling to Ohio, who will provide the consult?
A: A member is assigned to a doctor, pediatrician or therapist based on where the Doctor is licensed to practice. In the scenario above, the doctor could be located in California but could also be licensed in Ohio.
Q: Can a member request a consult when traveling internationally?
A: Yes, they can have a consult but the doctor will only provide advice, no prescriptions will be written. The Doctor will advise the patient on the medication they should be using or try to recommend if any should be taken. In this case, as we are only providing advice the Doctor's state licenses are not taken into consideration.
Workmen's Compensation
Q: Does MDLIVE provide details on a consult when it is related to a Workmen's Comp claim?
A: We can only provide assistance if we get a signed consent form from the patient to release the details. The consent form must be notarized. If we do not get a release, then no information can be provided regarding the member's consult.
Therapy Consults
Q: Can our members access mental health or therapy consults through the MDLIVE network?
A: AllyHealth does not provide access to mental health or therapy consults at this time. We may make these available in the future, so please check back in frequently.
General Questions
Q: Is MDLIVE available in all states?
A: As of October 2015 – (please note that these can change).
Texas – only phone consultations, no video
Idaho – only video consultations, no phone
Arkansas – telemedicine is not allowed, however, if a resident from one of these states travels to a state that allows telemedicine, they can have a consult
Oklahoma – only a D.O. can prescribe medications (pending legal confirmation, this limitation may soon be lifted
Q. What hours are video consultations available?
A: Video consults are currently available from 9 a.m. – 7 p.m. ET, 7 days a week. At times, there may be doctors that offer video consults outside of these hours.
Q: How many consults can a member have in a day?
A: A member can have up to one consult per day. However, the member is able to email the doctor with any follow up questions.
Q. A member received a pop-up while in the patient portal that said "It looks like you are outside of your coverage area."
A. This message appears as our system recognizes the IP is outside of the area where the member is registered. At times this message may appear because of a dynamic IP. This is for informational reference only. The member is still able to access their account and request a consult.
Q. Do AllyHealth/MDLIVE doctors provide consultations in Spanish? What about other languages?
A. Yes, we have doctors on call that speak Spanish. (*Note – MDLIVE does not guarantee access to a Spanish speaking doctor, although they do try to accommodate language needs.) Members have the ability to select their language preference when they create their account and request a consultation. The preference would search for doctors that would be able to communicate in their preferred language. States with a large Spanish speaking population have the highest number of doctors on-call. Other languages are available on a limited basis, and can be found by selecting the language preference during the provider search on the member portal.
Q. Can my doctor (or any doctors) be added to the network?
A. Yes, but there is a process that must be followed to ensure only the highest level of physicians are a part of the network. You can reach out to your Account Manager if you have any physicians who are interested in joining the network.
Q: How does a member use the MDLIVE app?
A: The member would download the app (iPhone, Android, or Windows version). After the member downloads the app they will be required to enter a 6 digit numerical password. They will be asked if they were offered MDLIVE via their employer or group. At this time the member should enter "AllyHealth". The member will then be directed to the assigned URL. It is strongly recommended that the benefit administrator provide their members the company or group name that should be used in their marketing communication to ensure an excellent customer experience.
Q: Will an AllyHealth/MDLIVE physician requests tests or lab work?
A: No, the member will be referred to their PCP or Pediatrician for further evaluation. If an ailment such as strep requires a test, the physician may not prescribe antibiotics. This is solely at the doctor's discretion.
Q: If a member is suffering from a cold or flu will the physician prescribe medication?
A: The physician will need to ascertain if the condition is bacterial or viral. If the doctor does not think it is bacterial they may recommend over the counter medication. Even though a member may be used to their own physician prescribing antibiotics, the physician will only prescribe antibiotics if they consider it medically necessary.